We professionally clean rugs using safe techniques that enable you to extend the life of your rugs.
It is important to professionally clean your handmade rugs on a regular basis.  How often you do so depends on many factors (including whether you have pets or have your rugs in a high traffic area).   On average, most people should professionally clean their handmade rugs once every two years.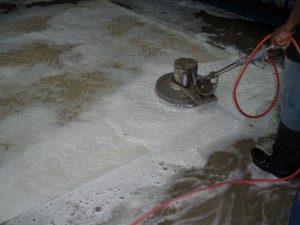 Our  Kilim Cleaning and Rug Cleaning Process:
The rug cleaning and kilim cleaning process involves a number of comprehensive steps;
First and most importantly, we separate the rugs and kilims based on their condition. Antique and old rugs generally are more sensitive.
Rugs and kilims are inspect for former restoration and repairs for any current damage to minimize the risk of any further damage.
We remove as much dust and foreign objects from the rug as possible, using specialize vacuum cleaners.
We taste every single rug  and kilim for color fastness. If the colors are found to run, we have to use special methods like using  as little water as possible.
Once the rug or kilim passes the inspection, we put the rug or kilim to the rug pool to soak with water compilitely.  We wait 15 to 20 minutes.  Fringes on the rugs are treated separately to prevent damage.
If the kilim or rug smells or has a pet odour, we will neutralise the odour using natural materials that will not damage the rug or carpet.